Want Your Website Managed by Matt Diggity's Team of World-Class SEOs?
Talk to an expert today and learn how The Search Initiative could increase your website's traffic by 91x
In Partnership With

"They're the only agency I've worked with that consistently rank my clients - focusing their strategies on technical SEO. I like that a lot - the best SEOs are always technical."
As featured in: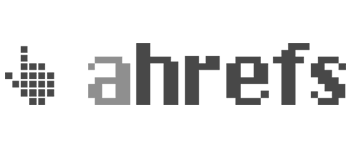 Hear what our partners have to say:
I've been working with The Search Initiative for over 2 years. In that time, I've seen some amazing results with some hard cases. I've been able to get detailed and wonderful project management, great follow-up, and really have a hands-off experience.

- Chris Romero, Full-Scale SEO
Our Approach
Fundamentally, we are SEO scientists, constantly testing Google's algorithm to learn more about it.

Watch this clip of Rad on stage to see how meticulous we are in understanding what makes Google tick.
Our Services
A Whole Team of Experts Dedicated to Your Project
Some of the smartest SEOs in the world work for us. Our strategies are based on our rigorous testing and Matt Diggity's insight - not SEO gossip. We use our own research and case studies - in fact, other SEO companies use our knowledge too.
About the Agency
50+
Years of Combined SEO Experience
15,000+
High Authority Links Built
15+
Major Google Algorithm Updates Passed
250+
Websites Ranked Across Multiple Niches
110%
Average Traffic Increase
500+
Average KW Position Increases
Our Full Range of Penguin, Panda, and Fred-Proof Services
We Increase Traffic by a Mean of 110%
---
What Makes a Great SEO Company?
Choosing the right search engine optimization company or an SEO marketing agency can be a challenge because it is a competitive market. We know this, and we put a lot of work into rising above the rest by providing steady and reliable services without spam or harmful black hat techniques.
An SEO services company should have a proven track record, ideally with case studies and testimonials showing how effective they have been to other businesses. Transparency is another key factor; there should be constant communication and regular reporting to ensure that the strategies implemented are meeting your objectives.
An excellent SEO marketing company should understand that every business will require a different approach, be it eCommerce, local services, or B2B. They will provide you with a tailored action plan to drive your business forward in the search engines.
TSI meets all of these criteria, and much more.
So, does TSI meet these criteria for a great SEO marketing agency? Absolutely! And more.
We have a team of some of the brightest SEO's in the world at your disposal. They are led by industry experts who are at the cutting edge of SEO trends and tactics. We also employ an in-house team of outreach specialists, web design experts, and premium content writers, all working together to produce remarkable results.
Our Whitelabel Services make these experts put in the work for you at a fraction of the price it would cost to hire them on your own, even if you already run an agency. We get to know your clients - chances are, we already have experts in their niche.
How can we help you?
We'd love to tell you more!

Send us your name, email, website, and any detailed information you can provide about the project, and we'll get back to you within 24-hours with a plan to get to First Page in Google.
Ask yourself: Am I ready for a serious boost in traffic and rankings?
Demand for our team of experts is high, and there are limited spaces available for new clients, so contact us and claim your spot today!
---